Optimal Plan
Why Choose the Optimal Meal Plan?
Our Optimal Meal Plan is our signature diet plan and provides our very best value. It is a lifestyle plan and a game-changer for our discerning clients in Kansas City who are looking to integrate healthy, time-saving conveniences into their lives. Our no-contact daily meal delivery and customized nutrition help our clients reach and maintain their health and wellness goals.
The Optimal Meal Plan a structured diet plan which involves us customizing your diet and managing your entire daily food intake. The premise is simple – eat healthy, fresh, portion-controlled meals and snacks, and your body and regular daily routine will take care of the rest.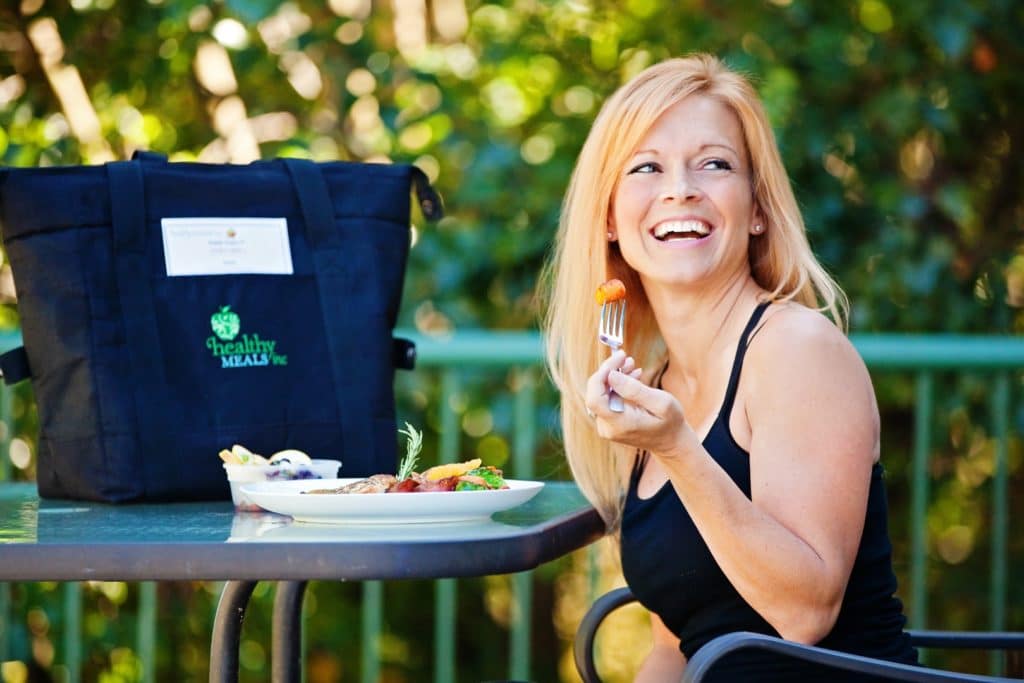 Your customized meals and snacks are tailored to the caloric specifications and macronutrient ratio you need to put you on track towards your wellness and physical goals and delivered fresh daily. This meal plan is perfect for those looking for weight loss or those that are highly active and looking to fuel their workouts for maintenance or muscle gains. So whether you're looking for weight loss or want to ensure your body is getting the nutrients and firepower it needs, the Optimal Plan is the way to go.
Ask us about our Kids Meals options.
Advantages:
Affordable! Enrolling in our standard 12 week term gets you our best pricing. Be sure to check what specials we are running!
Daily delivery right to your door!
Time-saving convenience! No more calorie counting, grocery shopping, meal planning, cooking, cleaning up, or having wasted food. We do all the work – you just enjoy our customized meal delivery!
Optimize your metabolism by eating 3 portion-controlled meals and 2 in-between snacks steadily throughout your day to burn more calories.
A full-service program. We work with you to establish a healthy eating regimen, with or without an exercise program, to manage your complete daily caloric intake and macronutrient rationing (protein vs. carbs vs. essential fats).
All meals and snacks are chef-prepared fresh daily, highly customizable, portion-controlled and complete!
This is our signature weight loss plan.
You'll enjoy our 5 week rotating menu system that changes every season, providing endless variety.
Looking to achieve gains in the gym?  A high protein / low carb diet within the Optimal Meal Plan is the way to go.
Picky eater? You can provide us with unlimited dislikes, ensuring you'll never receive foods you dislike or can't have.
Within our Optimal Plan we offer Specialty Diets including Vegan, Vegetarian, Paleo, Diabetic, Gluten-free. We can pretty much accommodate any other dietary restrictions within the Optimal Plan.
You can place your plan on HOLD for any days you may not need meal service.
You'll notice a difference in the way you look and the way you feel simply by eating fresh nutrient-rich meals.
Limited Time Offer
Summer Promo
20 days – $40 per day
60 days – $37 per day
100 days – $34 per day
Plus, we're waiving the
Delivery Fee!
Breakfast, Lunch, Dinner + 2 Snacks
Get Started!