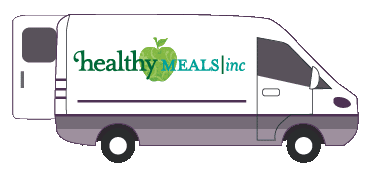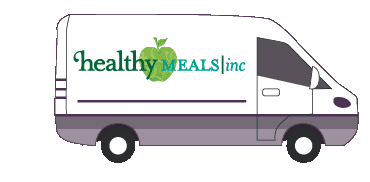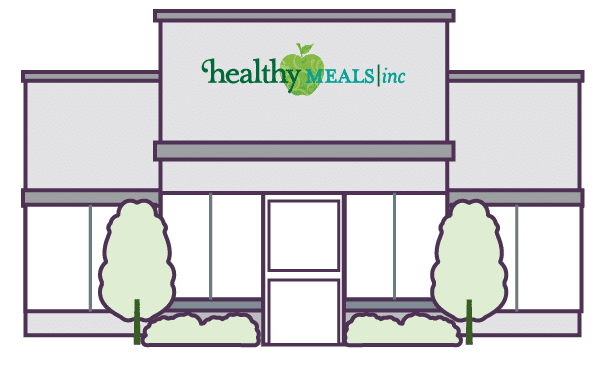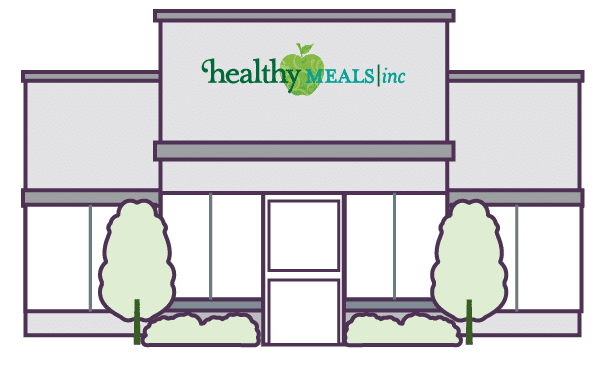 We're Delivering Right to Your Door…FRESH EVERY DAY!
Proudly serving the entire Metro Kansas City area including:
Overland Park, Lenexa, Olathe, Mission Hills, Shawnee, Liberty, Parkville, Lee's Summit, Blue Springs, Prairie Village, Leawood and the Northland 
YOUR MEALS. CUSTOMIZED YOUR WAY.
Delicious Customized Meals  –   Fully Prepared & Complete   –   Delivered Fresh DAILY
Healthy Meals, Inc. Program Options
GOAL-ORIENTED PLANS (Weight Loss, Build Muscle, etc.)

Winter Promotion
Buy 12 Weeks, Get 4 MORE Weeks FREE!
OR
Take 25% off a one month term

Breakfast, Lunch, Dinner + 2 Snacks
Fully customized and the best option for weight loss or management
Get Started
HEALTHY CONVENIENCE PLANS

Create Your Own Meal Combination
$10 per meal, $5 per snack*
Allows you to choose which meals & snacks you want for yourself.
Optionally, add meals or snacks for other family members.
The bigger the combo, the bigger the discount!
Place Order
Family Flex Dinner Plan
$45 per meal*
*Based on a 4 week commitment
Feeds up to a family of 6
Allows you to choose family-style dinner entrees for your family.
Every entree is complete with two sides for a conveniently delicious and balanced dinner
Place Order
It's Not Just Nutrition … It's LIFE.
Healthy Meals, Inc., was founded in Kansas City, MO., in 2009 well before food delivery became a huge cultural phenomenon. Healthy Meals is locally owned and is truly an anomaly in diet delivery.It starts with the client. HMI provides the perfect solution to the two primary needs we all seek; improving our health and adding convenience to our lives. Improving your overall health and wellness, that is to say, the way you look and feel, is the main reason people seek us out. If you want to be healthy, it starts with what you eat, plain and simple. If you want to lose weight, and not worry about radical diets or exercise regimens…HMI is the perfect solution. You begin by completing a health questionnaire that includes your key physical stats, activity level, age, and your wellness goals. This all factors into how many calories you receive across your daily meal set. Further, this info is also used to customize the ratio of proteins vs. complex carbohydrates vs essential fats for your daily meals. Your regimen is dialed in and you can trust you are on track to reach your wellness goals.Healthy Meals, Inc. is the metro's premier custom meal delivery service offering a convenient and personalized diet experience delivered to your doorstep fresh every day. HMI is first and foremost a lifestyle company implementing health and time-saving convenience into each and every client's day. Unique dietary needs are not a problem. Whether you're looking to lose weight, gain muscle, lower cholesterol, manage diabetes, increase energy levels or simply wanting to look and feel healthier, Healthy Meals, Inc. is the answer to your personalized nutrition needs and wellness goals.
Since they began, the company has served more than 10,000 people in the metro Kansas City area including Leawood, Olathe, Lenexa, Mission Hills, Lee's Summit, Overland Park and Liberty. Owner, Scott Kluck, breaks it all down: "Our mission is to give clients the outstanding convenience and excellent quality of service they expect and deserve. We cut no corners and offer a top-shelf product and service for our discerning clients. Not only do we customize each client's meal regimen, but stay in touch with the client allowing us to modify and make adjustments to their regimen as we go along. We want our clients to have a positive experience and reach their goals, whether that's physical or simply for your convenience." Questions? You can reach Scott or a member of the HMI team at 816-587-MEAL (6325), or you can choose your plan and get started online.