Diet and Weight Loss
How do a proper diet and optimal eating help promote weight loss?
The routine of your diet plays a major role in how you store, burn and metabolize your meals. Food is fuel that your body needs to break down into tangible and useful components. All of the sugars, nutrients and proteins in your diet have a specific purpose for maintaining your body's health.
The single most important factor in weight loss and weight management is eating the right number of calories. Weight loss happens when the number of calories you consume is less than the amount of energy you expend. Maintaining your current weight happens when calorie intake is in balance with energy expended. Check out these tips to successfully lose and maintain weight.
Healthy Meals, Inc. selections are personalized to individually formulate a favorable macro nutrition breakdown.
"Four months ago, as a gift to our son, my husband and I decided to help him with his weight loss goals. After doing research on companies which provided meal service delivery plans in the Kansas City area, decided to use Healthy Meals.

They're delicious, creative and just the correct portions of meals were delivered like clockwork to our son's front door each morning. Four months later, and 40+ pounds lighter, the difference in our son is remarkable. His outlook on food has changed and with his newly returned self esteem, he has incorporated exercise into his daily regiment along with the Healthy Meals. I couldn't be more satisfied and our son feels healthier, has more energy, looks and feels fantastic! This program truly works!"

– Susan Warshawsky
Healthy Meals, Inc meal plans are more than diet food. They are designed to meet your daily calorie needs, spaced evenly throughout the day, by providing you with three meals and two snacks. By eating more frequently throughout the day, you help to maintain a consistent blood sugar and energy level and avoid the binging that often comes after long periods without eating.
Healthy Meals, Inc tailors portion sizes to your specific needs, while preparing whole foods that naturally help you feel more satisfied after eating. If you are seeking to manage your weight, or start a diet plan, we encourage you to sign up to receive Healthy Meals, Inc delivered at least five days per week. The longer you stay with us, the better your results can be. Not only can we help you lose weight, you'll experience greater energy and vitality. We have many clients who have successfully reached their weight loss goals and remain on Healthy Meals, Inc meal plans to continue to maintain their ideal weight.
Downloadable Documents:
Dietary Guidelines for Americans (2010) PDF
Example: BMI Index Table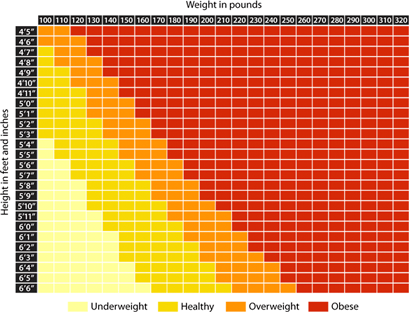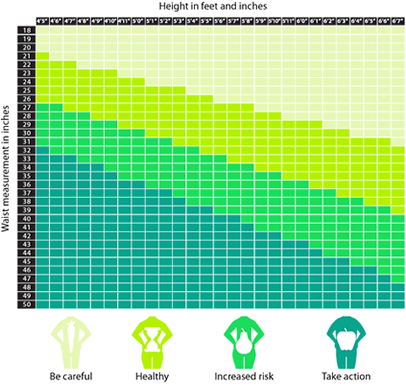 For more information and to calculate your own BMI, consult the US Dept of Healthy and Human Services.
http://www.nhlbi.nih.gov/guidelines/obesity/bmi_tbl.htm