Specialty and Restrictive Diet Needs
Healthy Meals, Inc. first and foremost will always provide a well-balanced meal regimen that is automatically low in sodium and high in fibrous vegetables. Your diet will be customized according to the specifications we recommend in conjunction with what you request. In addition to this, we can accommodate most every type of specialized diet requirements including:
Vegetarian
Vegan
Pescetarian
Diabetic and Pre-diabetic
Lactose Intolerant
Gluten Free
Paleo
HCG Diet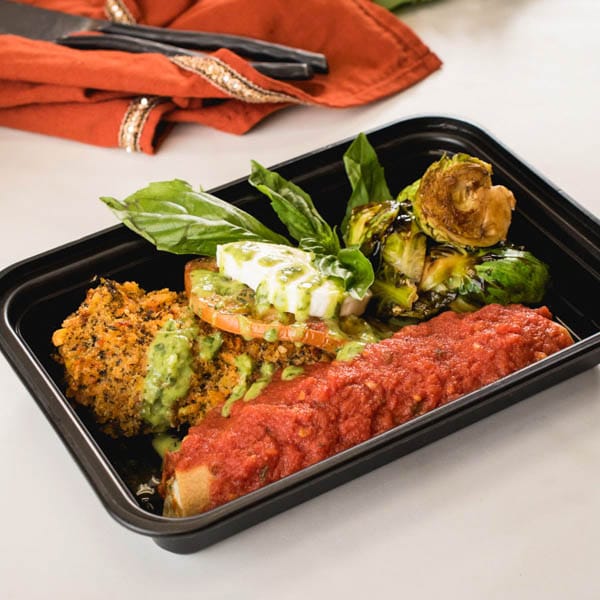 Black Bean Enchilada with Marinara
Served with a Latin Sweet Potato Mash and sided with a Caprese Salad and Roasted Brussel Sprouts.