Be Mindful: Healthy Eating is Harder in the Fall
It's that time of year when dark comes earlier, days get cooler, and football and school begin—in other words, it's the beginning of fall! Something else happens this time of year – healthy eating in the fall becomes harder.
Perhaps we eat more because bathing suit season is over and we can start hiding excess calories beneath our winter clothes.
Changing seasons often means a change in diet and routine. You may feel more inclined to seek less-than-healthy comfort foods once you notice it getting a little cooler outside. Pool season is over and you can now hide those extra pounds under jeans and sweaters. Avoid falling into the trap of sabotaging your diet this fall and letting the extra pounds creep up on you going into the holiday season.
People show a marked seasonal rhythm, with increased total caloric consumption, that is associated with increased meal sizes especially from carbohydrates. We are eating more carbs and often…drinking more alcohol. After all…it's tailgating season!
January may be the traditional time to start a weight loss program. However, kids returning to school and structured routines means fall is the perfect time to launch a diet regimen with Healthy Meals, Inc.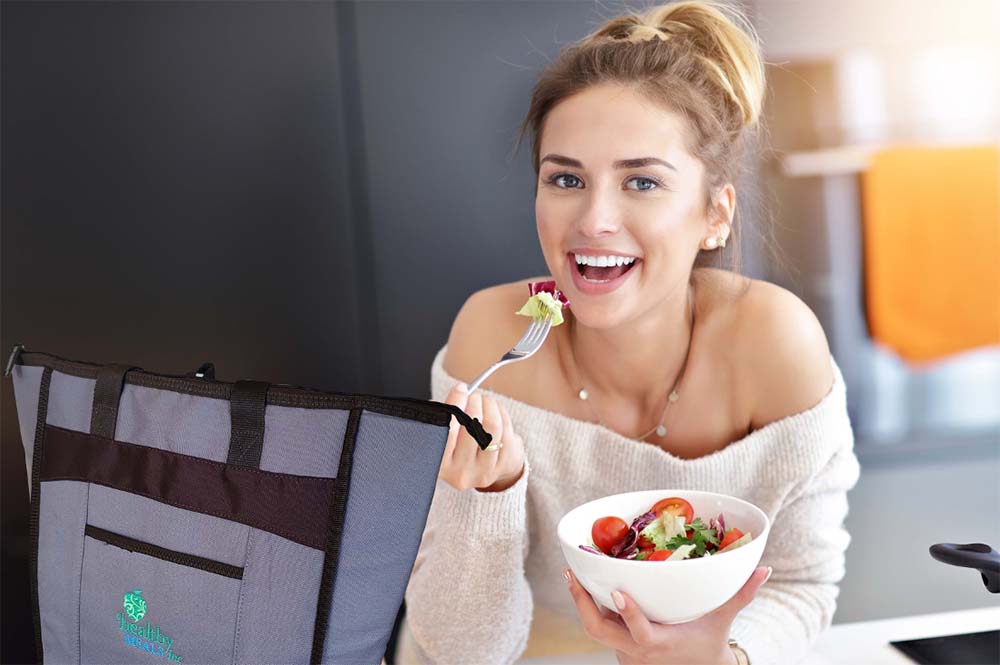 Healthy Meals, Inc makes it convenient and affordable to eat right during the Fall season
Healthy Meals, Inc doesn't have broad meal sizes. We design each plan for our clients individually. While one person may prefer a paleo diet, someone else may thrive better on a balanced meal plan.
The good news is that there's a different meal plan for everyone based on everyone's own unique physical stats, age, dietary preferences and restrictions.
A healthy meal plan has countless health benefits, and having one customized to your needs is even better. In addition to health benefits, there are also social and financial benefits to healthy meal planning.
Healthy Meals, Inc will customize your meal regimen to assist you with weight loss if that's your goal. Once you enroll and receive your daily delivery, you'll be far less likely to grab something unhealthy because you already have a meal or snack at the ready.
Ensuring that your family members are all eating healthy is highly important and Healthy Meals, Inc again is the perfect local resource. We can provide a tandem plan for your spouse and can even include kids meals. Having a healthy dinner plan for your family has truly never been easier and required less work. Eating well as a family will model good eating behaviors and set the tone for eating as your kids get older.
Here are foods that Healthy Meals, Inc serves regularly:
Lean proteins including beef, pork, poultry and fish
Dark leafy greens: spinach, kale, collard greens
Cruciferous vegetables: cauliflower, broccoli, brussel sprouts, radishes and cabbage
Starchy vegetables: sweet potatoes, butternut squash, spaghetti squash
Fresh fruit: berries, bananas, apples
Nuts & seeds: almonds, cashews, walnuts, chia seeds, flax seeds, hemp seeds
Healthy fats: avocados, coconut oil, olive oil
Healthy Meals, Inc. for You
Have you been wanting to straighten out your diet? How about getting on a regimen, but have been dreading the work or commitment? You now have a LOCAL resource with Healthy Meals, Inc.
Your unique healthy meal plan will always be fresh, delicious, requiring no shopping, cooking or clean up. This will save you hours of meal prep time each week and eliminate what you spend on groceries, eating out, and reduce food waste.
We deliver meals and snacks fresh to your door daily, so it's never been easier to eat healthy, affordable, portion-controlled meals. We carefully measure every meal and snack to support your tailored regimen and get you on track toward your goals.
Ready to get started with your own customized meal plan?
Get Started