Healthy Meals Inc.: Where Healthy Eating Meets Convenience and Improved Lifestyle
Most of us probably won't admit it, but with our busy schedules and demanding lives, eating healthy and nutritious meals, as well as ones that actually taste really good is not something we do on a regular basis.
Common excuses for not eating right include "I just don't have the time" or "I'm too tired to cook." This can easily correlate to concerns surrounding health, wellness and your physical appearance.
Scott Kluck, 46, owner of Healthy Meals Inc. in Kansas City, is all too familiar with that experience, and it is exactly what serendipitously led him to become the owner, of his growing business, Healthy Meals, Inc which has been dedicated to serving Kansas City for over 12 years.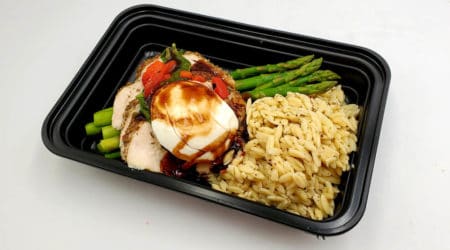 Healthy Meals, Inc., is first and foremost a lifestyle company delivering health and convenience to our clients every day.
We are firm believers that a balanced diet creates a balanced life.  HMI starts with the assurance that you are eating healthy, balanced and fresh meals which are delivered right to your door DAILY.
There it is…your meals will be fully prepared, portion-controlled and delivered fresh daily.  What sets us apart is that we customize our clients' meal regimens to put them on track to reach their health or weight management goals.
The premise is a simple one.  Eating healthy with customized portion and macros equate to wellness and results.  Whether you're looking to lose weight, get in shape, compete as an athlete, or simply want to eat right. We have something for everyone and modify your regimen as you go along to maintain progression toward your goal.
Not only do our clients see success in the midst of their plan term, they also learn and gain a solid understanding of portion control what to eat for a balanced diet that will optimize their nutrition and maintain their results AFTER their plan is complete.  In a world of fad diets, countless weight loss supplements and radical weight loss gimmick, Healthy Meals, Inc is a common sense and simple option for discerning Kansas Citians.