How is Healthy Meals, Inc. different from other Kansas City meal delivery services?
These days, there are too many meal delivery companies out there to count. Healthy Meals, Inc., has been in business since 2009, has an A+ Better Business Bureau ranking, and is proud of our countless 5 Star Reviews. We are an anomaly in the meal delivery service in our level of quality, customization and customer service. We are a local Kansas City meal company and only delivery to the Kansas City metro area; this ensures only the highest quality food is delivered to your family.
Healthy Meals, Inc. is the only company in Kansas City that not only custom-tailors each of our clients' daily meal regimens, but also fully prepares ALL their meals FRESH and delivers them right to their doorstep DAILY. Therein lies the difference that sets us apart.
Here's what we DON'T do:
We don't do a giant box of meals that you stretch for a week or a month (a la Nutrisystem.)
We don't do sending you a box of ingredients with a recipe that you then have to cook and prepare.
We don't do simplified block sizes of small, medium or large meal offerings.
In essence, we are a lifestyle company. Our clients are discerning and enroll with us for 2 key reasons; they want to eat healthy, they want fresh, they want complete, they want convenience and they want results. We have served well over 10,000 Kansas Citians over the years. We're doing something unique and very right.
Is Healthy Meals Inc affordable?
It absolutely is. As I mentioned, our service doesn't simply provide food, but also an experience that leads to healthy living and results at an affordable price. When you consider the costs of weekly grocery runs, eating out, or even fast food options and then, not to be forgotten, factoring in the time involved with these choices…Healthy Meals, Inc. is both affordable and time-saving.
Let's say for example you decide to get a lunch at a sandwich shop or a fast food restaurant. Your average cost for a meal combo is anywhere between $9 and $12. By comparison, you would instead be receiving a well-balanced and healthy lunch (which has been delivered) to you for only $8 being enrolled in a plan at Healthy Meals, Inc.
Can healthy food taste good?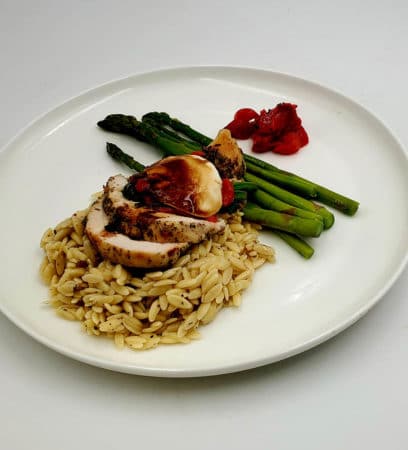 It's common for people to think that eating healthy is synonymous with flavorless food. This couldn't be further from the truth. Understanding the flavors in ingredients and how they blend together is key to getting great results. There are five types of receptors on the tongue that sense flavors. They are salt, sweet, bitter, sour and one called umami. Each of these flavors acts on its own, but how they interact with each other is key to making our healthy recipes taste fantastic. Activation of any one taste will enhance another. Blending the flavors is important in all cooking and is the basis for great tasting healthy recipes. Our Executive Chef at Healthy Meals, Inc is culinary trained and receives endless compliments from our clients.
Is it important to measure the ingredients you cook with?
Most chefs do measure. We don't like to leave the amount of any ingredient to chance. That's why at Healthy Meals, Inc., our chef measures carefully to be certain that the flavor and consistency of each dish remains constant.
It's important to know what the nutritional value of each element is. For example, the rule of thumb is that a teaspoon of oil or butter contains about 50 calories and 5 grams of fat. At Healthy Meals, Inc., we are very cognizant of this in our cooking. Just a bit works wonders and this is one of the simplest tricks for reducing calories and offering healthy and flavorful dishes. So when we cook, we measure.
What about salt?
Salt is the ingredient that we are the most careful with and use minimally. It's easy to add more sodium to a dish than you need and most recipes are much too salty to begin with.
Americans, by and large, consume too much salt in nearly everything we eat and drink. It might be hard to believe, but the average person consumes over 6,000 milligrams of sodium every day. That works out to about 2 1/2 teaspoons of salt, which is about 2 1/2 times the recommended amount of 2,400 mg per day. Lowering your sodium intake is an easy and a simple step to being healthier. Frozen, packaged meals, processed foods, and certainly fast food are key offenders in adding to our salt intake.
Eating fresh food is absolutely key! Hello Healthy Meals, Inc.! We make it our practice to use minimal salt in our cooking and seasoning. Your taste buds will adjust to eating less salty foods and you'll be so much healthier for it.
What are legumes, and why are they good for you?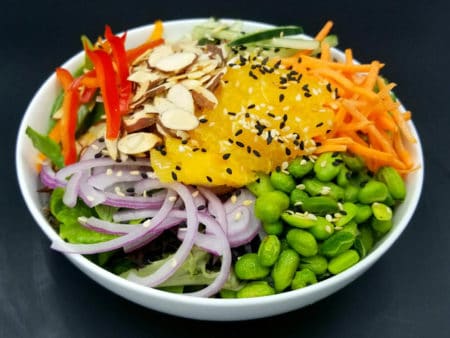 The word legume refers not only to the species of plants, but also to any fruit that grows seeds lined up in a pod. (It is interesting that peas and black beans are actually considered to be fruit.) Also known as pulses, legumes include beans, soybeans, lentils, peas, peanuts, snap beans, and any edible pod such as green beans, pole beans, and okra.
Legumes are full of protein and fiber, but most of their calories come from carbohydrates. Because they are starchy, it's easy to make them part of your meals in place of pasta, rice or potatoes and still get the daily amount of protein your body requires.
We believe that legumes are one of the most powerful additions you can make in your diet. One study of 10,000 men and women showed that eating a single serving of lentils or chickpeas per week dramatically reduced the risk of heart disease.
Does microwaving reduce nutrients in food?
This question is relevant as our clients receive their daily meals already fully cooked and need only to be re-heated in the microwave. All cooking processes will change micronutrients, whether the food is boiled, fried, broiled, or microwaved. The less you cook an item, the less nutrient loss there will be.
Microwaving food does result in nutrient loss and there are many studies about this (too many to cite). Most show that there is less loss of micro-and macronutrients than with other methods of cooking, however.
In essence, microwaving to reheat your meal does not harm your food by making it less nutritious.
Are snacks between meals necessarily bad for you?
Snacks can be an important part of your diet and play a key role in weight loss. Healthy snacks can optimize your metabolism and provide energy in the middle of the day. Before and after exercising they can provide a much needed boost of energy. A healthy snack, which is portion-controlled, between meals can also decrease your hunger and keep you from overeating at meal time.
Should I be eating desserts?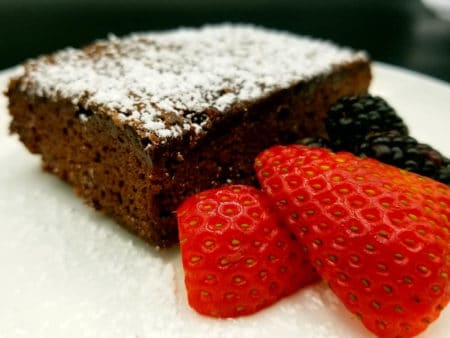 Desserts are an important part of eating well and eating healthy. If you are working on losing weight, then the dessert must be portion-controlled. At Healthy Meals, Inc., we do just that. We are mindful of the desserts' sugar content and total caloric amount ensuring this little sweet treat will satisfy your craving and keep you from over-indulging!
How do you plan your weekly menus?
This is a great question. We introduce a new 5 week menu rotation upon the start of every season. We love coming up with new menu ideas while also keeping many of our client favorites. The menu planning itself has many factors and requires careful consideration. We have to be cognizant of macronutrient balance, variety of proteins, healthy carbohydrates, fiber, and a plethora of vitamins and minerals provided by vegetables and fruits. We also factor in different flavor profiles, and ensure that each option can be made within our healthy cooking parameters. Not to be forgotten, we need to be sure the meals and snacks remain viable for our clients to reheat. This is a process that takes us a lot of time to complete to be sure our menus as balanced and exciting as possible not only across each day, but also each week.
How do you calculate the proper portioning for your clients?
This is another great question and is at the heart of how we create our clients' daily meal regimen. We start by having every new client complete our health questionnaire. The answers provided all factor in to your meal regimen. We learn your height, your weight, your age, your activity level and certainly what your physical and wellness goals you have for yourself. The answers provided all go in to our own spreadsheet which enables us to not only determine how many calories to provide you with each day, but also your macronutrient ratio of proteins versus carbs versus essential fats.
Your custom-tailored regimen will be designed to put you on track towards your health goals. In addition to this, we stay in touch with our clients as to how they are progressing towards their goals. We can make any adjustments to their regimen along the way as necessary.
Is red meat bad or good for you?
We get this question often as most often relates to cholesterol. It's not that red meat is bad for you, but folks generally eat too much of it and also don't choose the right cuts. At Healthy Meals, Inc., all of our meats are trimmed prior to being cooked.
Beef is certainly a staple in our menus. Beef protein is highly nutritious and will promote muscle maintenance and growth. Beef is an excellent source of various vitamins and minerals. These include vitamin B12, zinc, selenium, iron, niacin, and vitamin B6. It's the amount of fat in beef that you want to keep an eye on, so choosing lean beef is the key.
At Healthy Meals, Inc. we choose the leanest cuts of BEEF.
The leanest cuts come from the loin and the most tender section is the tenderloin. There are a number of tenderloin cuts that we choose from including the Filet Mignon.
Flank steak is another one of our favorite cuts and has only about six grams of fat in each serving. It is less tender than some cuts, because it comes from an area that gets more muscular action, but marinated and cooked quickly over high heat it makes for a truly succulent steak.
When we use ground beef, we always go lean.
PORK. Being high in protein and rich in many vitamins and minerals, lean pork can be an excellent addition to a healthy diet. Our favorite cut of pork is the tenderloin. This is juicy and succulent and very lean. There are so many great recipes that we use this cut for.